Large Trellis
Large
Large Trellis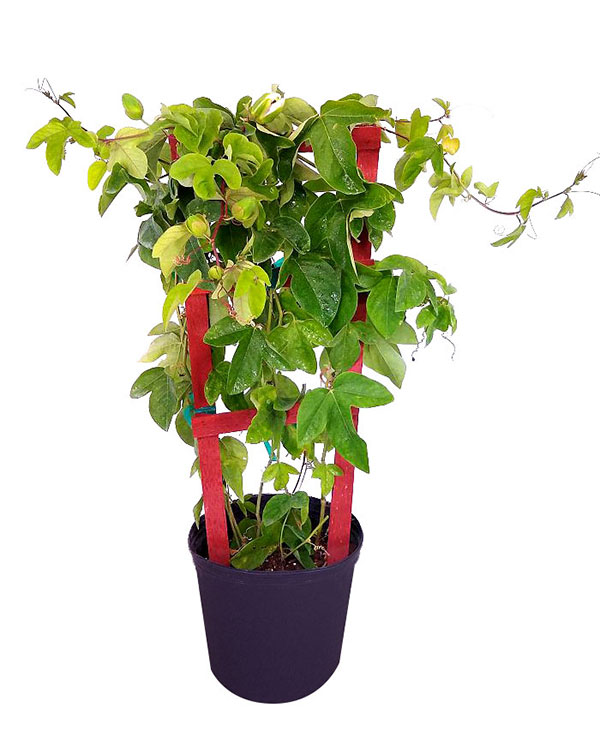 Large
Blue Passionflower VinePassiflora caerulea
$59.00
Shop with Confidence
Our plants are covered by our 30 day guarantee.
We even send you a picture of your plants before they ship.
Additional information
| | |
| --- | --- |
| Zone | 6a, 6b, 7a, 7b, 8a, 8b, 9a, 9b, 10a, 10b |
| Sun Exposure | Full Sun |
| Mature Height | 40 ft |
| Spacing | 6 ft – 8 ft |
| SKU: | p1016238 |
Only logged in customers who have purchased this product may leave a review.
Why others chose this plant.
There are no client reviews yet.
Discussions(4)
Got something to discuss?
---
Guest
Would this plant grow indoors in a well summed room in Philadelphia, PA?
Support
Hi Logan, we always suggest growing the passionflower vine outdoors and bringing it in to a greenhouse or other safe space during the winter when located in colder climates.
Guest
Curious what you suggest for Massachusetts growing, in other comments you suggested bringing it in during the winter months… is this necessary, thinking a 30-40' Vine it may be difficult to do?!
Support
Hi! We definitely suggest bringing this indoors during the winter months or moving it to a greenhouse if it is outside of your zone. This will protect the passionflower from any frost damage. If the passionflower vine remains potted, it will never reach its max height. Our 3 gallon passionflower vines come trellised and are 3 to 4 ft tall overall. I hope this answers your question. 🙂