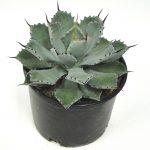 1 Gallon
3 Gallon
1 Gallon
AgaveAgave potatorum 'Blue Rose'
$90.40
Shop with Confidence
Our plants are covered by our 30 day guarantee.
We even send you a picture of your plants before they ship.
Recently Shipped Plants
Additional information
Zone

9b, 10a, 10b

Zone mismatch

Sun Exposure

Partial Sun

Mature Height

12 in – 24 in

Spacing

6 in – 15 in

SKU:

p1001145
Only logged in customers who have purchased this product may leave a review.
Why others chose this plant.
There are no client reviews yet.