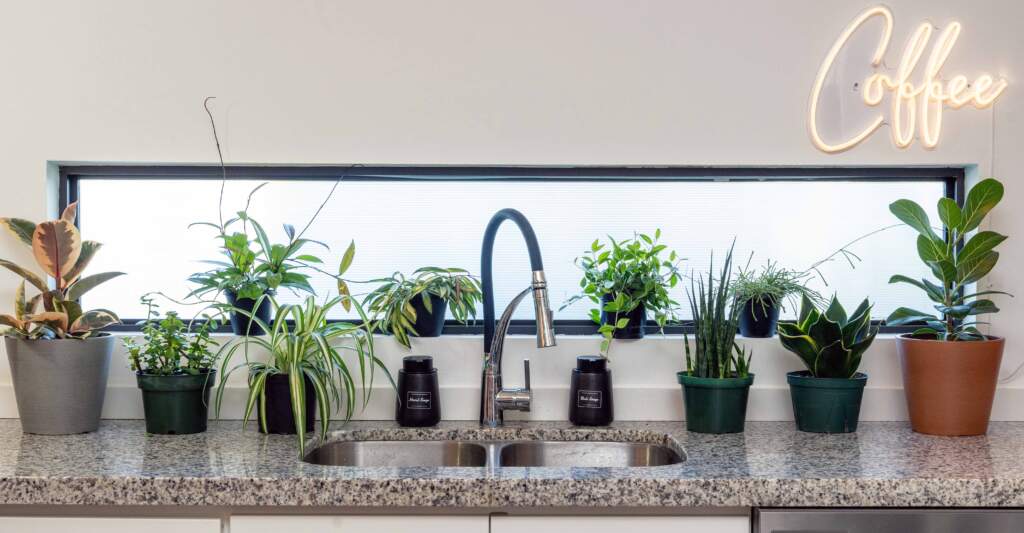 If you like surrounding yourself with plants, there is no reason not to have plants at home. Do you think your space is small and you cannot keep plants? That is a misconception; no matter how big or small your space is, you can still keep some plants at home. This guide includes all the indoor plants that will add more life and greenery to your small space.
Flowering Plants
Having flowers in your space adds a lot of aesthetic elements to your home. Investing in a flowering plant that you can keep indoors is a good idea. Here are some of the top choices for indoor flowering plants for small spaces.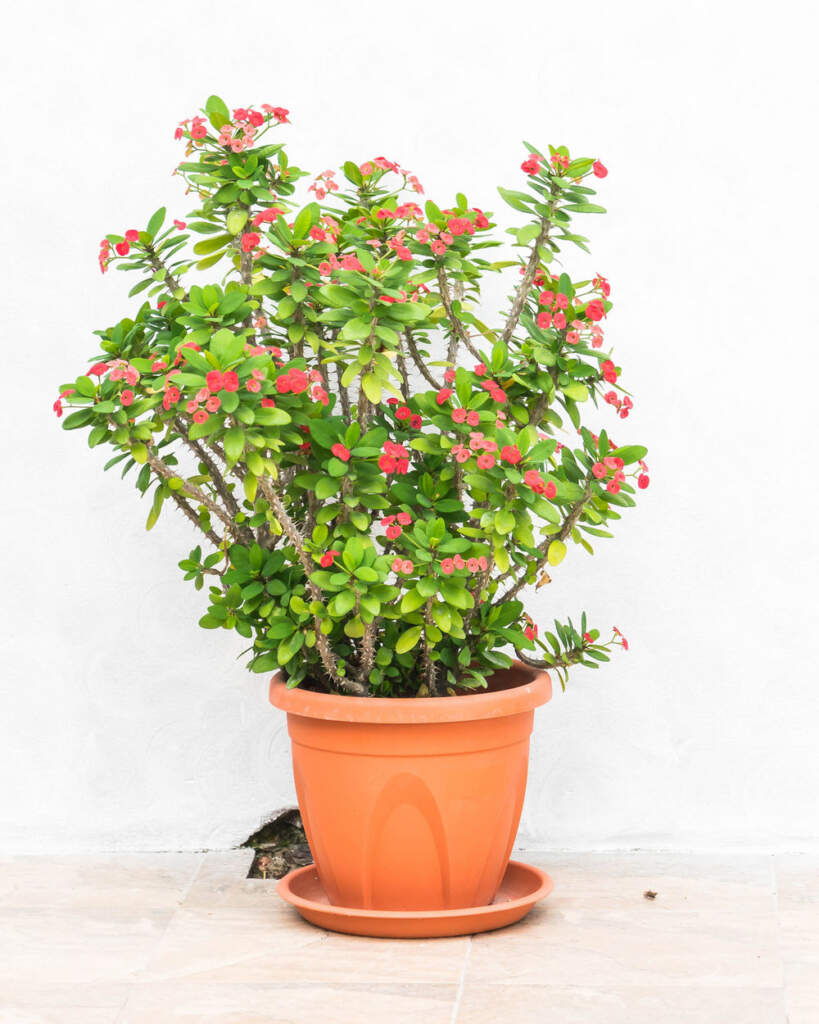 Crown of Thorns Bush
Scientific Name: Euphorbia milii
Common Names: Crown of Thorns Bush
Overview: This intriguing succulent showcases a blend of robust, thorn-clad stems adorned with delicate, vibrant blossoms. Originating from Madagascar, its clusters of petite, brilliantly-hued flowers can range from fiery reds to soft pinks, presenting a stark contrast to its spiky demeanor. Perfect for indoor displays or arid gardens, this low-maintenance plant thrives with minimal water, thanks to its drought-tolerant nature. It loves basking in bright, indirect light, which bolsters its blooming potential.
This item ships in a grower pot.
This plant is an evergreen shrub with thorns and leathery leaves. Growing Euphorbia Milii, also known as Crown of Thorns, is a great idea if you have a small space. The plant blooms small yellow flowers that bloom throughout winter.
These plants are slow growing, so they will easily fit your space, and you won't have to prune them much. The name of the plant comes from its thorns, as people believed the thorns represent the crown of thorns Jesus was made to wear when he was crucified.
This plant requires full sun to grow to its maximum potential, but it does need shade occasionally and if you live in a very hot climate. Besides that, the plant is fairly easy to grow at home and resistant to pests and diseases.
Purple Pentas lanceolata, Lavender Egyptian Star Cluster
Lavender
Lavender is also a very beautiful plant that produces violet-colored flowers. These plants only grow as tall as 3 feet, so you can easily grow them in your small studio apartment or keep them in your office.
However, lavender enjoys the full sun, so you need to keep it in a place with enough sun exposure. Other than that, the plant is very adaptable and low maintenance. Even if you cannot care too much for it, the plant will continue to bloom flowers. It is best to meet the water requirements and only water the plant when the soil is dry, so you won't have to water it frequently.
Pruning the plant towards the end of August will help with the blooming of flowers, and with that, you may get more blooms in spring.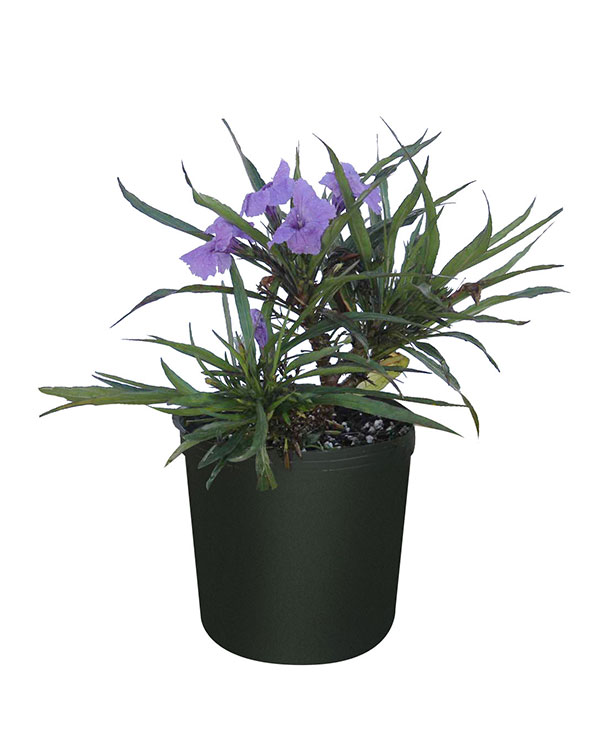 Dwarf Mexican Petunia
Scientific Names: Ruellia brittoniana 'Compacta Katie Purple', Ruellia tweediana
Common Names: Mexican Katie Bluebell, Dwarf Mexican Petunia
Overview: The Dwarf Mexican Petunia is the smaller cultivar of its 'Purple Shower' cousin. Like the larger variety it is a fast and easy to grow flowering bush that will provide a constant series of purple flower blooms. It is easy to care for and does well in numerous environments as long as it has direct sunlight.
Dwarf Mexican Petunia
If you want to grow a plant that gives you flowers all year round, then the Dwarf Mexican Petunia is the best choice. This plant features purple flowers that attract bees, butterflies, and even hummingbirds. These plants are easy to grow as they tolerate extreme conditions. If you have a window that gets direct sunlight, you can keep this plant in front of it. But it does not matter if your home does not get direct sunlight; these plants can survive in the shade.
Moreover, you can grow this plant in any soil you like as it has no particular requirements. It is best to keep the plant warm, as cold temperatures can cause the leaves to go brown.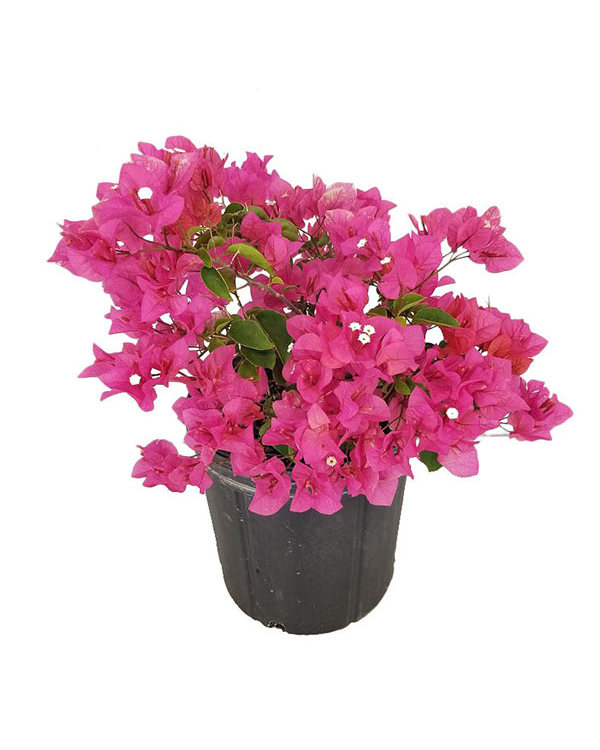 Dwarf Pink Bougainvillea 'Helen Johnson'
Scientific Name: Bougainvillea glabra 'Helen Johnson'
Common Names: Dwarf Pink Bougainvillea, Paper Flower
Overview: Dwarf Pink Bougainvillea, a captivating ornamental plant, is cherished for its vibrant, long-lasting pink blooms and compact growth habit. This low-maintenance, evergreen shrub is a delightful addition to small gardens, patios, and balconies, where it brings a touch of tropical flair to any space.
Thriving in USDA zones 9-11, Dwarf Pink Bougainvillea enjoys full sun and well-draining soil, making it a popular choice for coastal regions. Its drought-tolerance and ability to adapt to various soil types add to its appeal. As a versatile landscape plant, Dwarf Pink Bougainvillea can be grown in containers, as a ground cover, or as a decorative espalier. Its vibrant, papery bracts and cascading foliage create an enchanting display, making it a striking focal point for any garden setting.
This plant is a cousin of Purple Bougainvillea and is very easy to care for. It can thrive in conditions unsuitable for plants, such as drought, extreme weather, etc.
If you plant the Dwarf Pink Bougainvillea in the direct sun, then that will ensure flowers around the year. It produces pink blooms. You can keep it in your garden, patio, or window sill.
Non-Flowering Plants
You can also keep non-flowering plants in your indoor space as they have many health benefits and even improve the aesthetic appeal of your space.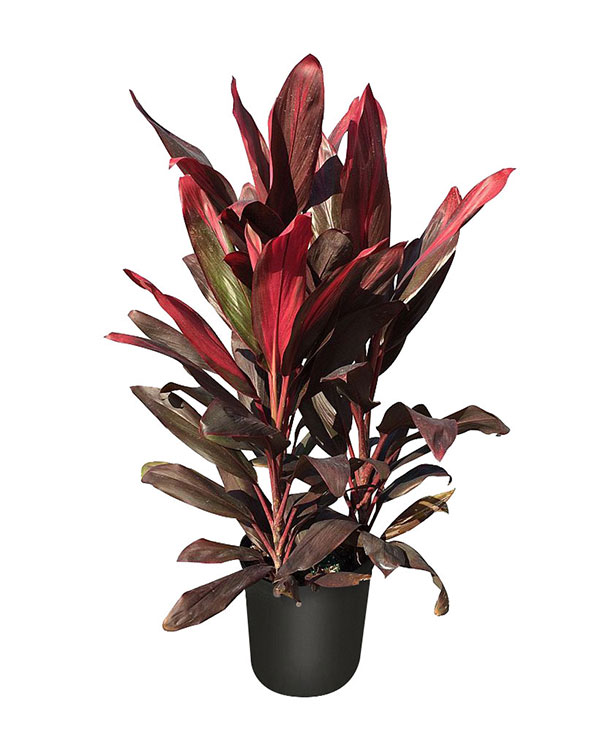 Cordyline fruticosa 'Florida'
Scientific Name: Cordyline fruticosa 'Florida'
Common Names: Ti Plant, Florida Red Cordyline
Overview: What can you say about a plant that offers dramatic color with no-drama care? How about, "I've got to have some." These Cordyline or "Ti" Plants show off streaks of hot pink, cream, lime green, white and purple. In some areas, Ti Plants are associated with good luck and good fortune to the homes they surround.
The Ti Plants seem to show off their best colors in slightly cooler temperatures. Outdoors, they can grow up to 10 ft., and are usually 3-4 ft. wide at maturity. Ti's require lots of moisture and are vnot drought or salt tolerant. These plants also work well indoors.
The Hawaiian Ti Plant is an excellent choice for beginners and those who do not have a lot of space at home. These plants produce sword-shaped leaves in beautiful dark colors. They can also produce florets and fruits similar to spring berries.
The plant's leaves will be a brighter color with more sun exposure. However, do not give your plants direct heat, which can ruin the tips. You can water them daily if you want to ensure that they grow to their true potential.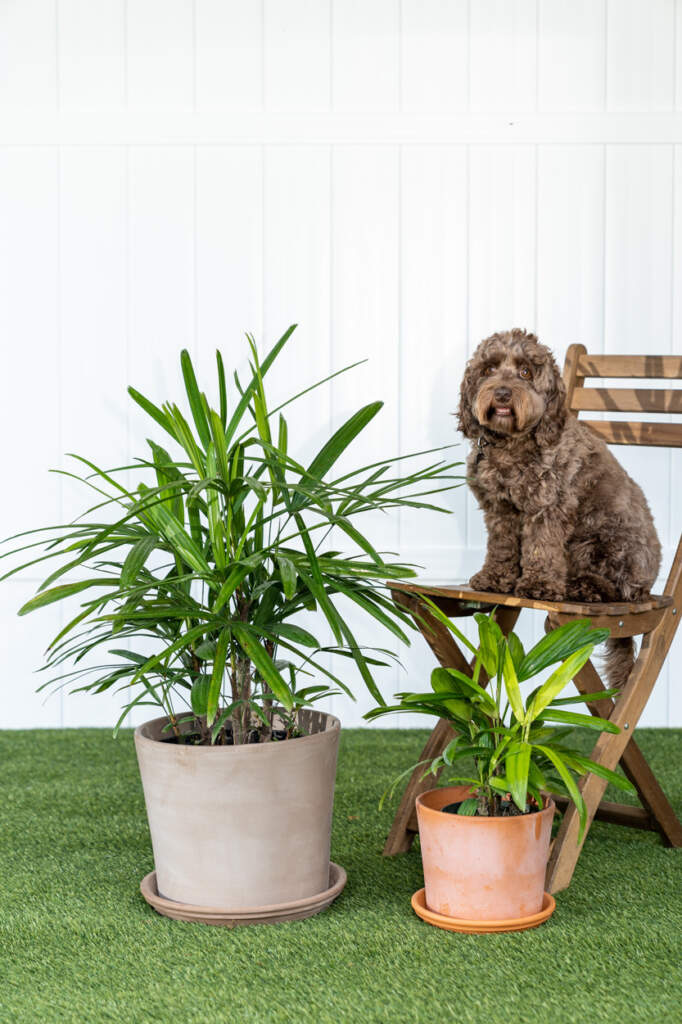 Lady Palm
This item ships in a black grower pot.
Are you a pet owner? Here is a pet-friendly plant that you can keep indoors. The lady's palm grows slowly, which makes it a great addition to the indoors. Moreover, this plant has no strict light requirements, and you can keep it in the shade, and the plant will grow to its maximum potential.
It is also a great air purifier, making it a good choice for your home.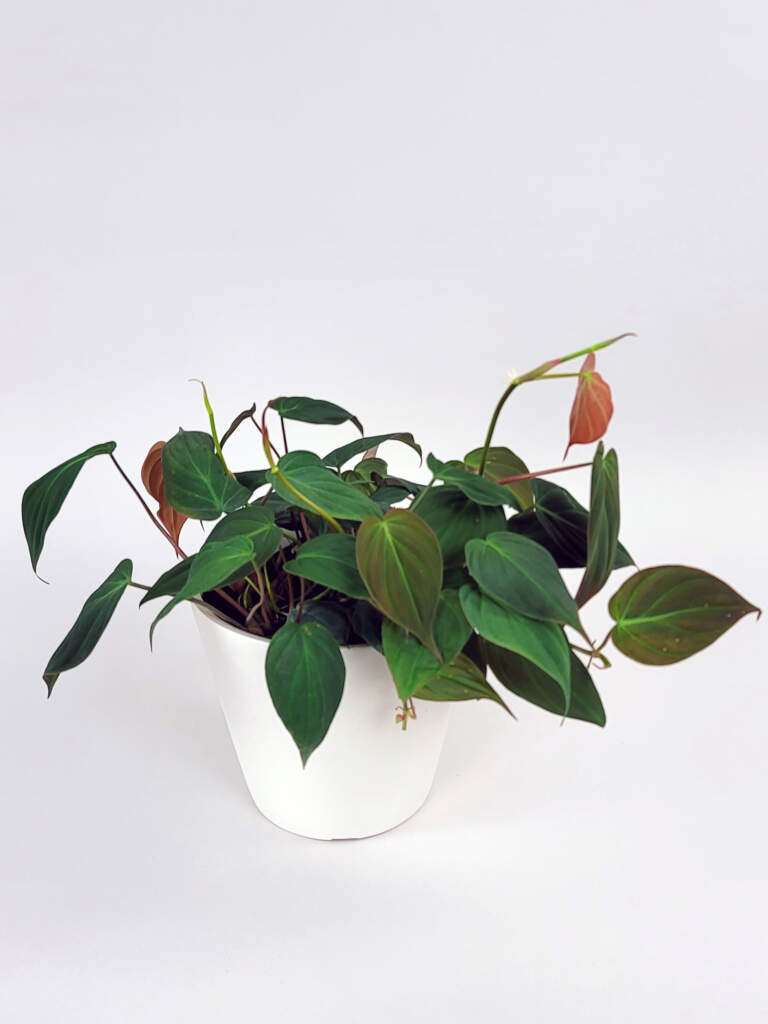 Philodendron Micans
This item ships in a black grower pot.
The Philodendron Micans features heart-shaped leaves with a velvety texture. These plants are easy to grow and do not require much maintenance.
You can give them medium amounts of indirect light, which will help the plant maintain the maroon color of its leaves. The plant is native to tropical environments. It is best to give it humid conditions for the best growth.
If you want to keep the plant small, you can prune it, which will help you maintain its size.
No Matter Your Space, PlantVine has a World of Plants for You!
It is always a great idea to grow plants at home, and if you think you cannot grow plants in a small space, then these plants are the best choice. They are not only beneficial for your space's environment, but they will also help improve the aesthetics of your space. You can easily satisfy your urge to keep plants at home!