he tropical Hibiscus, also known as Hibiscus Rosa-Sinensis, is one of the most popular indoor flowering plants. This plant is native to Asia and gives you beautiful trumpet-shaped blossoms that have stamens protruding from the petals. This is a specie of the Hibisceae tribe and from the family of Malvaceae. It is an ornamental flowering plant you can find in tropical and subtropical regions. 
Tropical hibiscus come in a wide variety of cultivars, which include not just the color and form of the flowers but in the foliage as well. To learn more about the different varietals of Hibiscus rosa-sinensis, click here.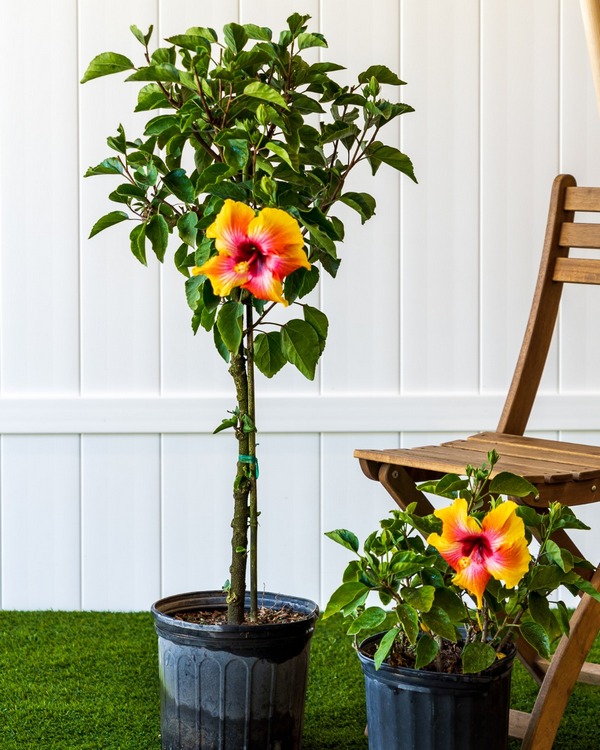 Caring for your Tropical Hibiscus
The Hibiscus is one of the most adaptable plants as you can find them everywhere at different parts of the year. If you live in the warmer region, then this plant is most commonly found as the perennial garden plant. On the other hand, if you live in the colder regions, you will find it in large containers placed outdoors.
Light
Despite being a tropical plant, the Hibiscus has different light requirements depending on where you live. For instance, if you live in a place that is warm and arid, then you can put the plant in a place that receives partial shade. The best place is to keep it near a window. On the other hand, if you live in a colder area, you can leave it out in the direct sun to get the most sunlight.
Soil
When growing the plant in a container, it is best to use a potting mix that is well-drained. This type of soil is the best for your tropical plants. Moreover, if you are keeping the plant outside, you can add organic ingredients to your soil to make it better. But it is important for the soil to be well-draining even then. This will help save your plant from diseases.
Water
You need plenty of water for the Hibiscus Rosa-Sinensis. It will not do well if you do not provide it with enough water. The amount and routine of watering depending on where you live. For instance, if there is a lot of humidity, you will have to add a lot of water to match the humidity levels. You may even have to water the plant daily in such scenarios.
Usually, a Hibiscus Rosa-Sinensis plant will do wonders if you give it a total of 1-2 inches of water on a weekly basis.
Fertilizer
Use a slow-release fertilizer for your Tropical Hibiscus. If you do that, your plant will not need any additional feeding. Mix the fertilizer in the soul, and after the first few months, you can use fish emulsion but make sure you dilute it.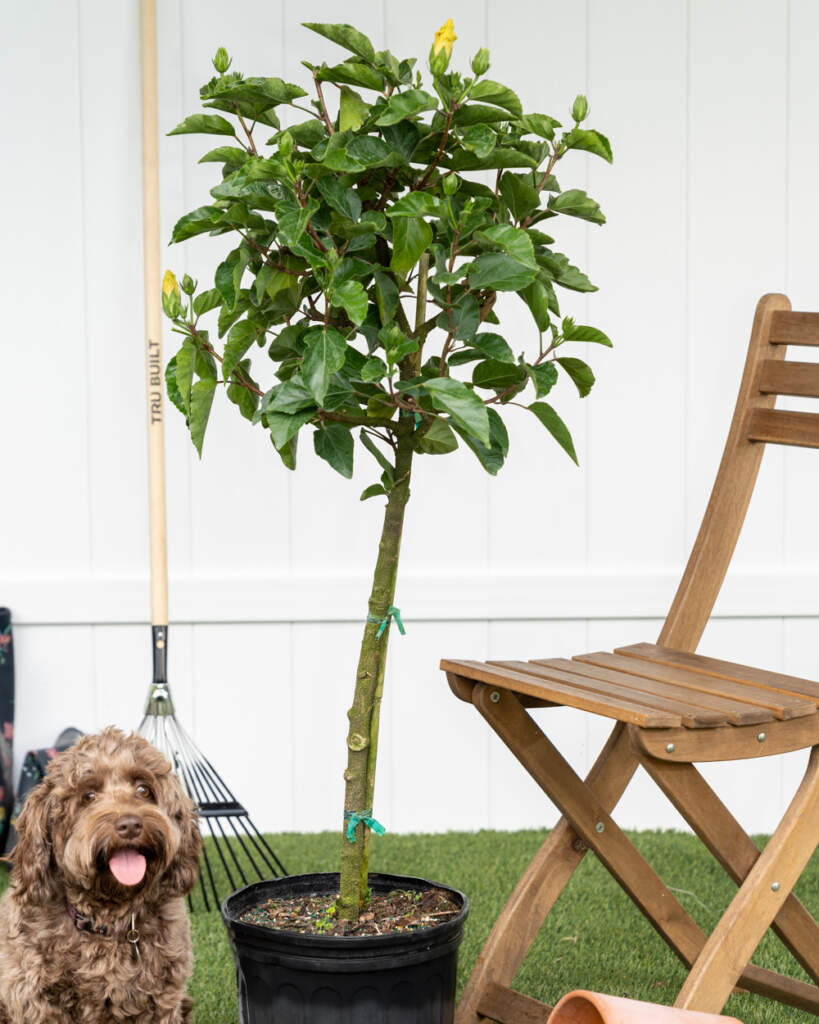 Common Issues with Tropical Hibiscus
Generally, you will not find pests and diseases in the Hibiscus Rosa-Sinensis. However, you must be careful against some of the pests and diseases that are commonly found.
Pests
Not many fests flock to the Tropical Hibiscus plant, but there are two that you must always be on the lookout for. Spider mites and Aphids are very commonly found in indoor hibiscus plants. It is very important for you to get rid of all the pests, and you can do that by using a liquid detergent or neem oil. You can also spray the plant with plenty of water, and that will get rid of the pests.
Disease
You can find bacterial diseases in the Tropical Hibiscus plant, and there can be many different reasons for it. It can either be due to insect infestation or due to rain. The symptoms of such diseases include the wilting of leaves, rotting of stems, and dwarfing.
If the leaves are dropping, then you can report the plant, and if they are turning yellow, then that means that you are not watering your plant enough.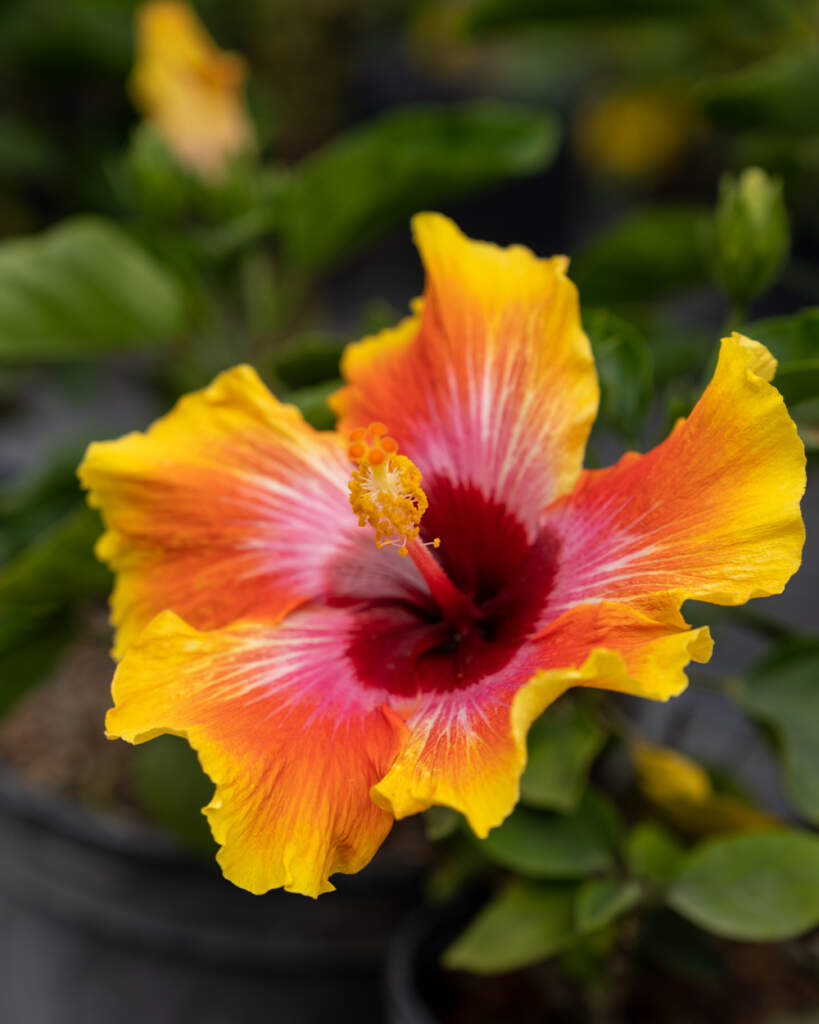 Pruning and Maintaining Your Tropical Hibiscus
If you want to prune the Tropical Hibiscus, then you must do it during fall. This will help with the stimulation of growth, and you can prune them before you bring the plant indoors.
Propagation
You can use cuttings to propagate the Tropical Hibiscus, and with them, you will get the very same plant as the parent plant. Cut the cutting during spring or early summer as this is the most active time for plant growth.
Potting / Repotting
You can report your plant every two years. It is important to report as this will help make sure that the soil has enough nutrition for the plant. If you want flowers all year round, then you must use deep containers.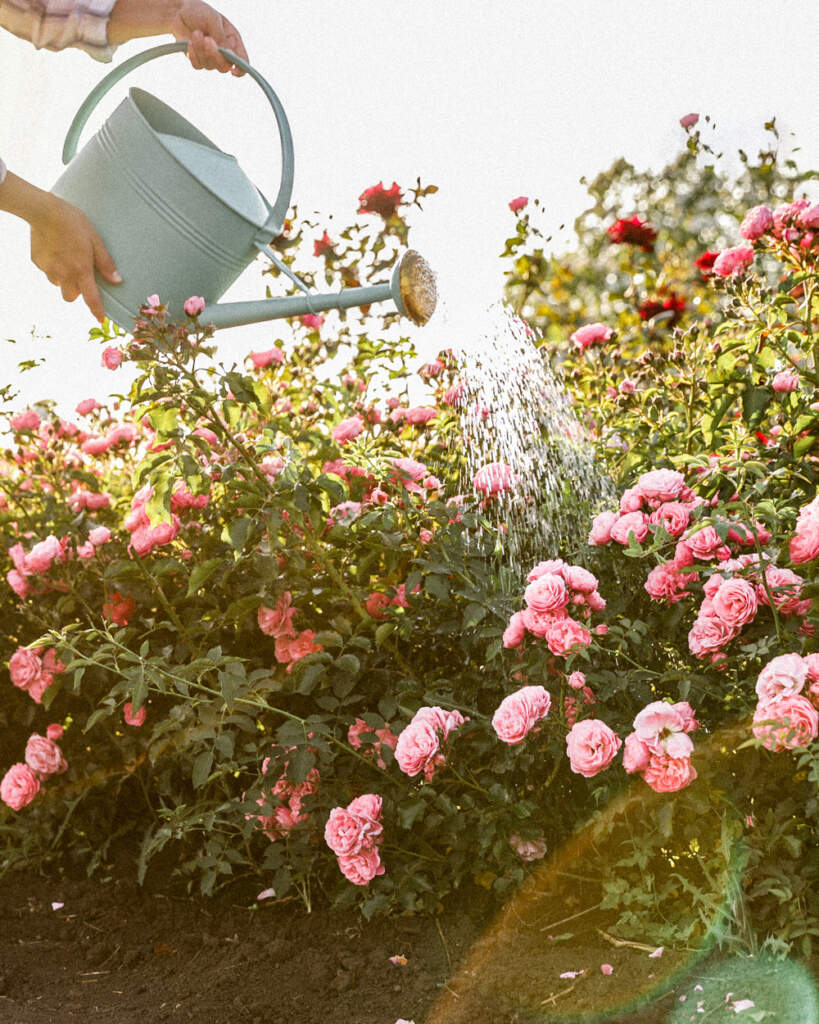 Garden Plants
Choose from our selection of plants for your garden. These plants are more hardy than our houseplants selection and will survive better in colder climates outdoors.