Welcome back to Darryl's Discoveries, where I search out the rarest and most beautiful specimens from our network of independent nurseries and specialty growers to find exotic plants and trees that are sure to impress even the most ardent of collectors. You have to act fast though because these plants are only available in extremely small quantities. Once they are sold out, it could be a while before we see them again.
As an email subscriber to PlantVine, you will have exclusive access to these plants before they are made available to the general public — and even our social media followers. If you aren't already subscribed to our mailing list, you can do so here. You should also follow along with me on the official PlantVine social media platforms, including Instagram. I'll be doing videos of some of my favorite Discoveries to tell you more about these rare and exotic specimens.
Keep on planting, 
-Darryl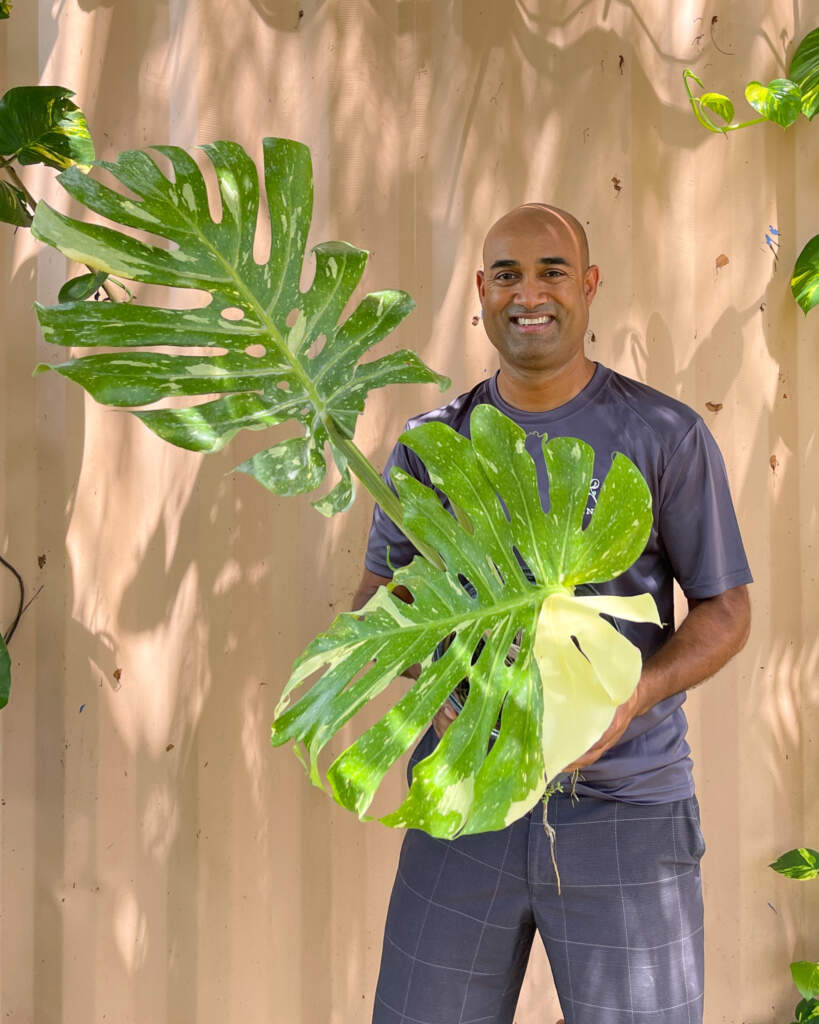 Monstera Thai Constellation
Monstera Thai Constellation is one of the most sought after Monsteras for good reason. It has the most stable variegation of all variegated monstera deliciosas and is relatively easy to grow. The huge Swiss-cheese leaves with their deep fenestrations are a real show-stopper. It gets its name because of the spots of variegation which resemble a star constellation. Because of that high degree of variegation, Thai Constellations don't photosynthesize as well as, and thus require more light than regular Monstera Deliciosas. I've got 6 large, well established plants with large leaves ready to go – which could be at your door in as little as a couple days.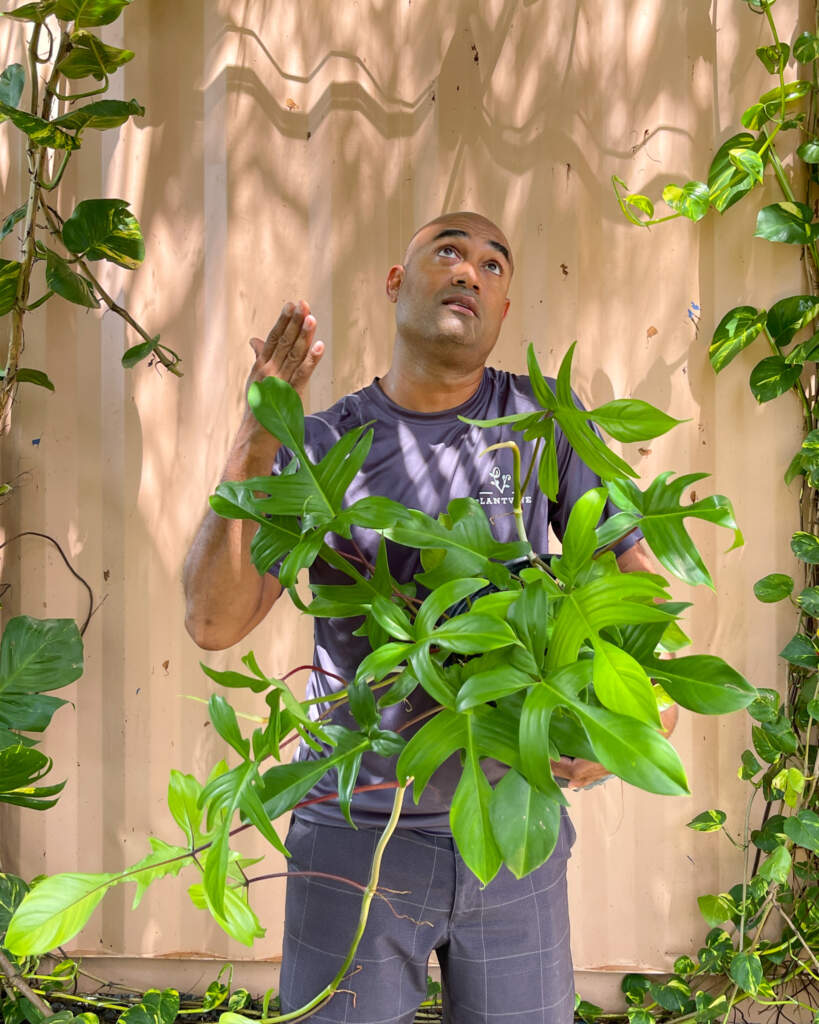 Philodendron 'Florida'
Florida Philodendron is a very cool hybrid with interesting, exotic leaves. Sometimes a new leaf comes out cream then turns yellow, light green and eventually dark green. Its red stems and unusual leaf shape give it a very unique look. This vining philodendron loves something to climb on such as a totem pole.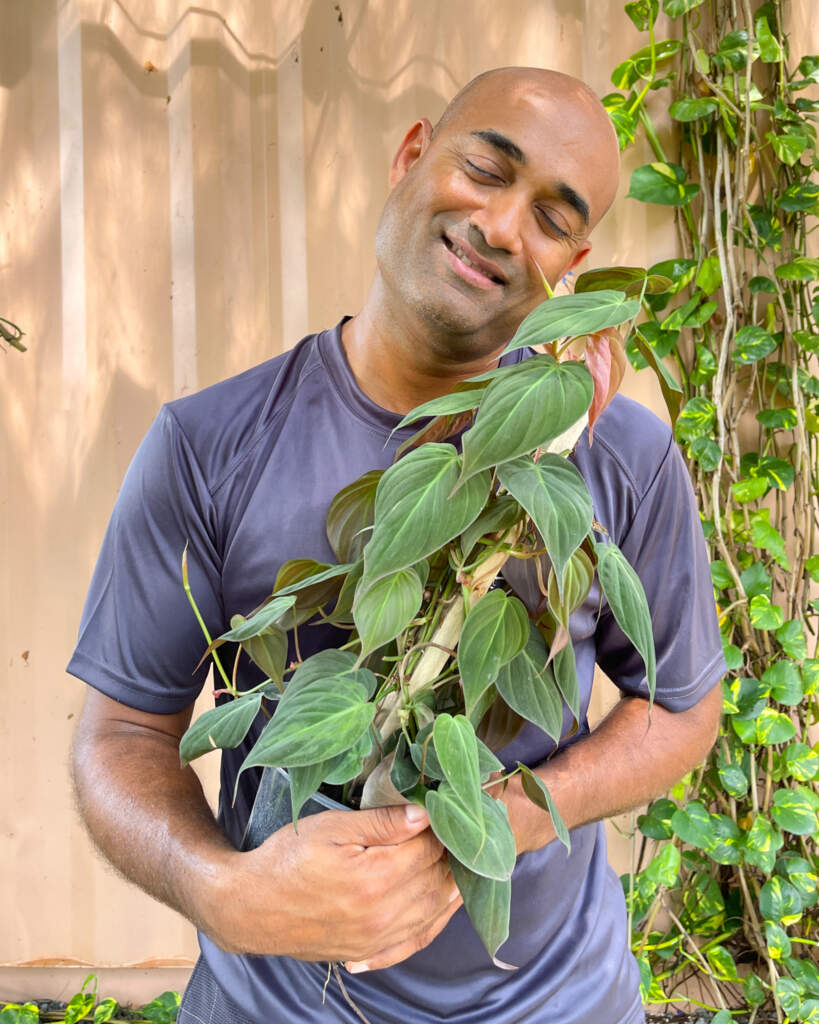 Philodendron Micans – Totem Pole
This highly sought after plant is usually only available as very small plants or cuttings, but these are full, gorgeous vines attached to totem poles. Originally from Mexico and the Caribbean, these plants are alsoreferred to as Philodendron scandens. It gets its common name, Velvet leaf philodendron, because of the velvety feel of its iridescent foliage. And it's the foliage that makes this climber special. At any given time Micans will have a range of foliage color from deep greens to bronze. New leaves emerge with a lemon-lime color before transitioning to pink and eventually green.