Sansevieria: Different Names, Bold Varieties & Lots of Reasons to Have One in Every Room
Some call them "Mother-in-Law's Tongues;" others refer to them as "Snake Plants;" but plant lovers everywhere call Sansevieria one of the most versatile and desirable plants on the planet.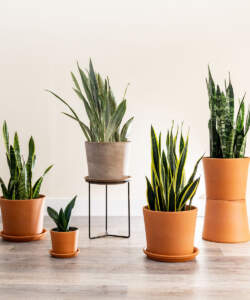 The different varieties of Sansevieria hail from arid regions of Africa, Madagascar and Southern Asia. Coming from these inhospitable areas, it's not hard to understand why Snake Plants are extremely water efficient, shade tolerant, and overall, as hardy as they come.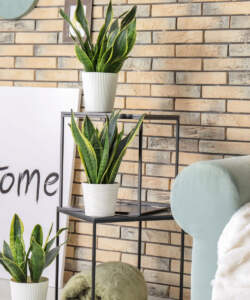 Sansevieria are easy to spot, with a structural, modern profile that adds a certain stature to a room. Perhaps more importantly, Snake Plants have been named by NASA as #1 on their list of Air Cleansing Plants.  Fun Fact: Snake plants are especially effective at removing formaldehyde (common in cleaning products, toilet paper, tissues) from the air you breathe.  They also eliminate benzene, xylene and nitrogen oxides while producing high volumes of oxygen at night.
Different varieties feature a wide range of bold markings. Some Sansevieria sport broad yellow stripes, while others are known for their dark stripes or mottled spots. Those who practice Feng Shui believe these spiky plants are a powerful expression of upward, growing Chi, and are important to shield your home against negative Chi.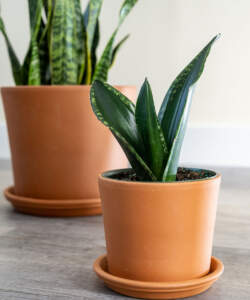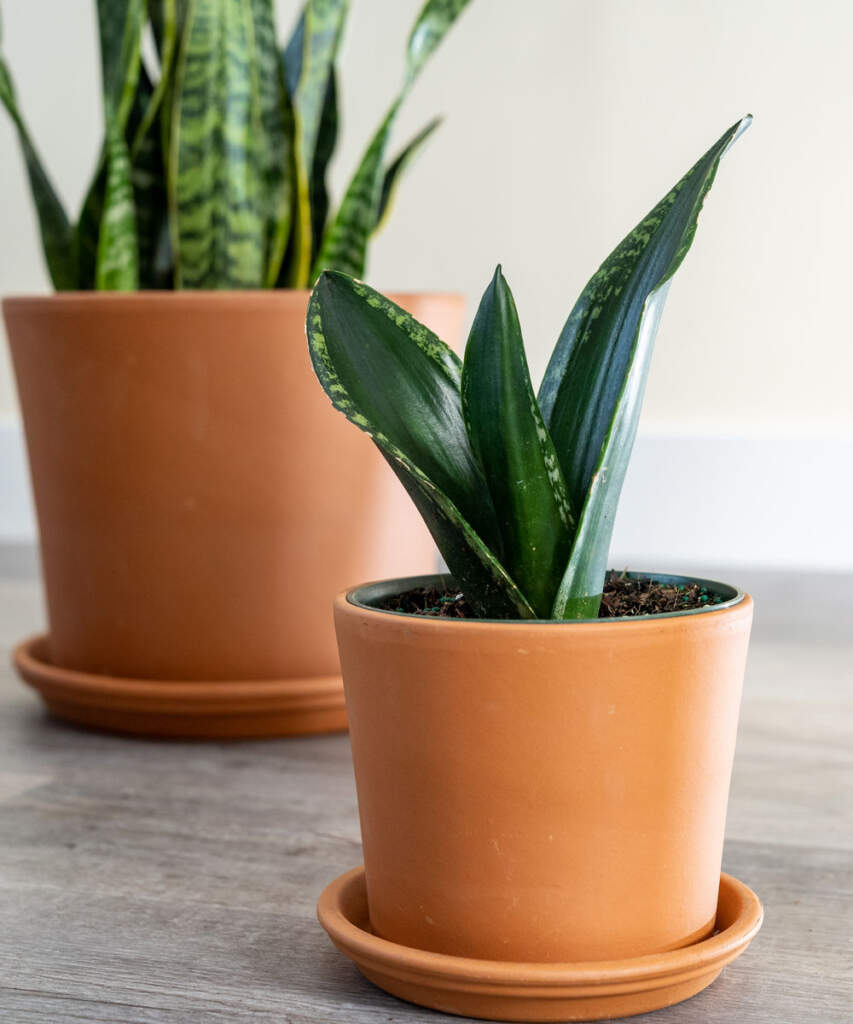 For newbie plant parents, Sansevieria are wonderfully fuss free. They do well in low light, and can easily survive a missed watering or two. In fact, only water when the soil feels dry to the touch. Keep out of direct light, as leaves could burn. Remember to wipe the leaves every so often with a damp cloth. This removes dust that could clog up the tiny holes that let the plant exchange carbon dioxide and oxygen. Snake Plants grow slowly, so you'll only need to repot after several years.
Handsome to look at, hard at work purifying the air, and care free – make adding Sansevieria to multiple rooms in your home and office one of the smartest and easiest 2020 resolutions to keep.
Find a Snake Plant Perfect for Your Room