A Fantasy of Halloween-Inspired Plants
Have you had your first Pumpkin Spice Latte yet? Are you bravely trying to ignore the candy bowls sitting atop almost every desk at the office? Is everyone talking about costumes? Yes, it's almost Halloween!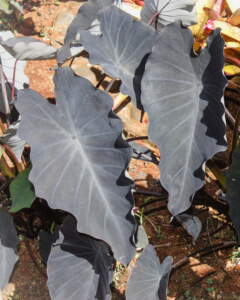 It's one of our most favorite times of the year, and the kick off to the holiday season.
Of course, Halloween is known for its darker color palate. Admittedly, when you think about plants, you usually think light and bright. But, we've assembled a collection of plants in perfect step with the season. Come, explore this Dark Side collection that is ……frighteningly fabulous. Witch one to choose?
The Elephant Ear is known for its dramatic appearance, but the Black Magic takes it to another level. The heart-shaped dark purple leaves are accented with an underside of dark veins. See more >>
The Raven ZZ is a dark twist on the common ZZ plant. This easy care beauty shows off dark purple and black shiny leaves that cast a spell over any empty corner. See More >>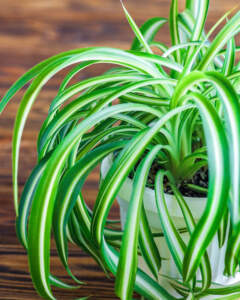 One of the darkest Snake Plants you'll see, the dark stripes of the Black Coral are truly unique. Best treat of all? They thrive in low light conditions, and are almost maintenance free. See more >>
Spiders and Halloween – they go together like Tricks and Treats. This Spider Plant's dark and light green hues are a spirited addition to a hanging basket. See more >>
The black and purple leaves of this Rubber plant are a lovely apparition at Halloween, and year-round. See more >>
In the darkness of a Halloween night, the bright green leaves of this Philodendron shine so brightly, some say they glow like the moon. See more >>
Not only are these picks spooktacular for Halloween, you'll enjoy them all year long. They're a perfect accent in any décor, and, ahem….a great gift for your mummy. Happy Halloween and Happy Planting!