Today we celebrate Women's Equality Day.
It is a commemoration of August 26, 1920, the day when the 19th Amendment to the U.S. Constitution was adopted.
"The right of citizens of the United States shall not be denied or abridged by the United States or by any State on account of sex."
This was the culmination of a long fought battle by American Suffragettes, including Susan B. Anthony and Sojourner Truth, and their sisters across the country and throughout the world. Today we choose to celebrate not only Women's Rights, but the quest for true equality between women and men.
At PlantVine, we wanted to do something special on this historic day. We thought, "What can we add to the commemoration?" It didn't take us long to come up with the idea to celebrate women who are making history in the plant world.
Today we're saluting three amazing Plant Moms who've taken Plant Parenthood to the next level: Dee (@stayathomeplantmom); Madeline (@madelineexpaige); and Pau (@plantmomlab). We hope you take a moment to meet these special women and share their joy in plants, hear their heartfelt wish for Women's Equality Day and learn their special plant tips.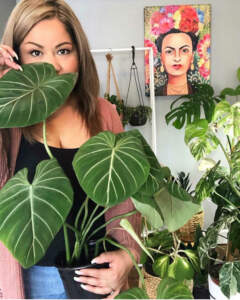 Dee, better known as @stayathomeplantmom, has decorated her home with over 100 plants. She grew up in a house filled with plants, and is carrying on this green, gorgeous legacy with her own children. In fact, one of her biggest joys is watching her kids learn to care for plants.
Dee's message to women and all plant lovers on Women's Equality Day is "Treat everyone with fairness and respect."
Dee's advice as Plant Mom Extraordinaire, "Make sure your space has the right light conditions before bringing a plant home."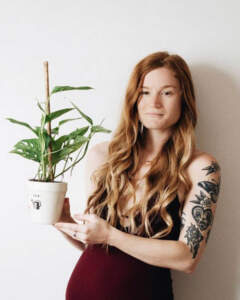 Madeline, (or @madelineexpaige) adores tropical plants and the outdoors. (Yes, she's a Florida Girl.) Madeline received her first plant just a few years ago, when she'd received some devastating news. She learned she might not be able to have children of her own. With the possibility that her dream might not come true, she turned her sadness into a passion for plants. She felt she could watch her plants "grow into amazing things."
On this Women's Equality Day, Madeline stands strong in believing "All women are strong and powerfully made. Equality for women is not taking away from anyone, but giving women the equality they deserve."
Madeline finds her greatest joy with plants is, "Successfully propagating clippings! I used to clip anything I could find, and I was never successful. Then, I just left them alone for weeks at a time. I ignored them until I noticed that roots were sprouting. I propagated a Ric Rac recently and jumped for joy when I realized it had pushed out some roots. Now, I'm obsessed with propagation. It's such a fun experience to wake up every morning and note the progress."
Madeline's Top Tip: "Have patience with yourself and the plant. And understand: Once you get one, there's no going back."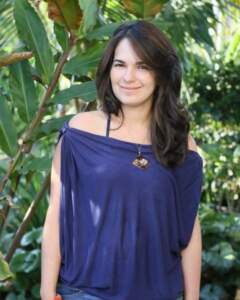 Pau, (or @plantmomlab) started her collection around 2 years ago when PlantVine was created.  For the past few years, she was slowly introduced into the world of plants by her husbands business and has "had the opportunity to meet people in the industry, see the local nurseries, participate in the planning of her own landscaping."
When Pau first started her plant parenthood journey, she was able to successfully care for a Pothos and Dieffenbachia, which are still a part of her collection today.  Fast forward 2 years later, and she has "learned the way to appreciate what plants add to spaces and peoples' lives",  as her collection has grown to over 50 plants.
Along the way, Pau has found various women through social media that have provided not only advice throughout her journey but inspiration as well to her. Her favorite Instagram accounts to follow and to recommend are:
@paintingjeri –  "I share a few similarities like motherhood and love for baking and plants. She is also an incredible artist and someone with a huge heart."
@plantydropper – "Her style and the way she cares for her plants really inspire me. I also adore that she is not afraid to post about important things such as LGBTQ or mental health."
@planterina –  "I enjoy that she shares a great deal of information with all her followers about plants."
On this Women's Equality Day, Pau believes that "It is a reminder of what every day should be. An ordinary day where everyone, no matter what gender, race, political affiliation, sexual preference, religious beliefs, does their part in making this world a better place without fear of any type of discrimination. And a reminder for us as women and men as well, that our contribution, whether it is in the highest positions at world-changing industries or at home, raising our children, is to be respected and appreciated."
Pau's Pro Tip: "Don't give up even if your plant dies. There are plenty of online resources to help you succeed. Oh, and buy a moisture sensor."