Discover the Impact of Plants in Your Life
Now that you've unboxed the plant, it's time to find a special spot to place it.
Time to style, accent existing décor and get inspired with plants. Change the way a room looks, transform it from bland to lively or create your own indoor jungle. The power of plants changes the mood and atmosphere of a room.
Create a Cozy & Comforting Environment in Your Home
When bringing houseplant(s) into your home, many considerations should be made ahead of time. Where should the plant be placed; will it have enough light? How tall should the plant be, or how wide? Which room would best accommodate the plant? Plants such as the Snake Plant, Aloe Vera or bamboo can create a lush bathroom space that is bright and cheery. Basil, cilantro, thyme and more herbs right in your kitchen windowsill, become easy to access when needed.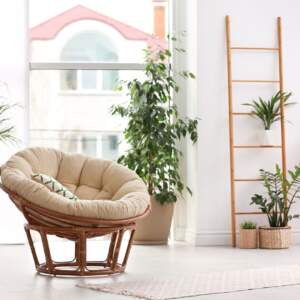 Bring the Feeling of Home to College
College can be tough at times with homesickness and stress; gifting a houseplant can make dorm life feel a little like home. Dorms and apartments are usually small, cramped and a little stuffy. A houseplant could purify the air and create a calming environment. It brings a great aesthetic for dorm rooms and apartments; cacti or succulents are low-maintenance plants that will survive even if it is sometimes forgotten. If these plants are placed in a well-lighted area they will thrive. Ferns are good natural humidifiers that can freshen a confined room. Other plants such as, the Snake Plant are very shapely and trendy, accenting the room and giving it a more modern feel.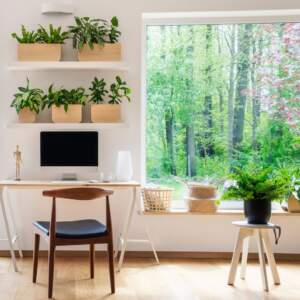 Going into work and sitting in your office can be a bit stultifying at times. Adding style or a green touch into your office can improve productivity at work. Make work a more fun and comfortable environment, worth going to. Add some color into the office with the ZZ Plant. They are tolerant to low light and will grow even with little water. Bamboo is an easy to grow houseplant that doesn't need much light, if the stems are submerged in water they can grow without soil.
No matter where you place your houseplant, it will change the room. Whether it may remove toxins from the air, add color to a bland room or bring your décor together, houseplants will always be a great addition.