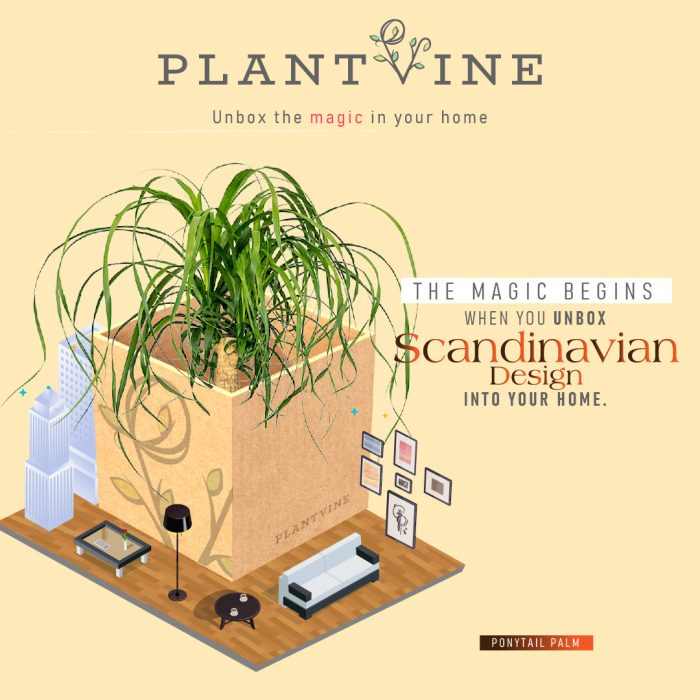 Unbox the Magic of Your Inner Plant Style
ADD A TOUCH OF MAGIC TO YOUR HOME
When you open a PlantVine box, we believe you'll find the experience to be a bit different from opening other boxes. Inside you'll find something alive; something that infuses positive energy into a room or a corner of your garden; something magical. From the moment you unbox the plant, you begin to imagine the perfect spot for it. Your creativity swings into play. You're inspired to design a new look and feel, indoors or out.
Just as with the clothes and accessories we choose to wear, all of us also have a "Plant Style." We'd love to help you discover your own, or take your interests to the next level. This season, we're focusing on unboxing the magic of plants that bring fresh elements into your homescapes. We've categorized them into Style, Scandinavian Design, Holistic Beauty, and Nature. We've hand-picked various plants filled with texture and color to add vibrant focal points to your home and garden.  Here are just a few examples.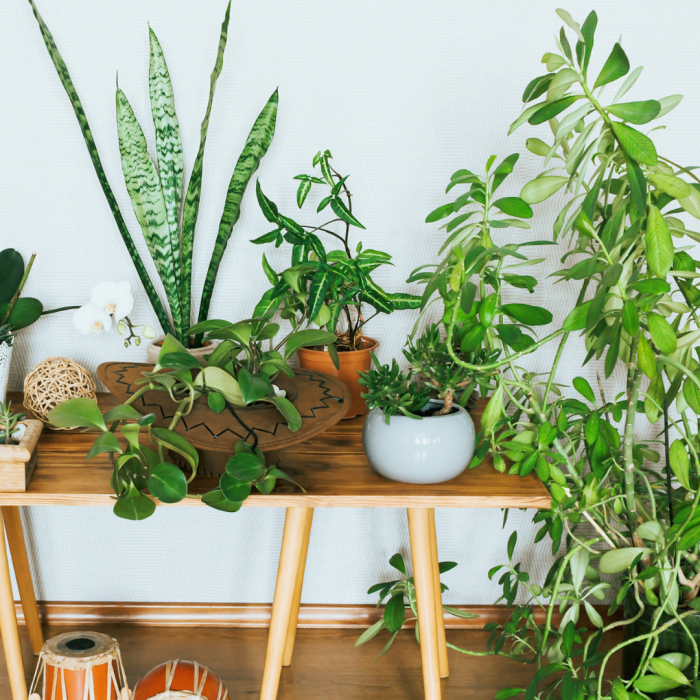 Designing with Style can be a fun way to bring fashionable plants into your décor. For example, considered to be a plant enthusiast's "must have," our Philodendron Gloriosum adds strong visual interest with its rich, velvety leaves. Alone, or paired with other bold choices, create your signature style by combining shape, texture and color.
Interest in Scandinavian Design is once again surging to the forefront of décor. Inspired by its clean lines and spare approach, you'll find many fashion-forward homes in Europe and across the U.S. embracing its minimalist ideology. To highlight and complement, we suggest various Philodendrons, such as the Swiss Cheese Vine (Monstera Delicosa), or even the Snake Plant (Sanseviera).  Working with various shades of green and a mix of shapes, these plants become stylistic focal points. Of course, their low maintenance demands are an added bonus.
Consider for a moment the Holistic Beauty and Benefits of plants. Many different varieties bring more to the table than just their good looks. For example, the Aloe Vera has been used for centuries as a "go-to" treatment for minor burns and rashes. The Corn Plant (Dracaena Fragrans 'Massangeana') has been approved by NASA as an air purifier that effectively removes toxins from the air we breathe. These double duty plants are smart additions to home or office.
And what about those plants that get re-connect you with Nature itself? We have suggestions that bring a garden-full of birds, butterflies and wildlife right to your door. Case in point: Milkweed or Yellow Elder are natural attractors for butterflies. Sweet Viburnum or Pink Bougainvillea will bring the birds. Adding any of these will also bring… compliments from neighbors and friends.