Air Purifying Plants Perfect for Your Office
ON TODAY'S AGENDA: ADDING A GORGEOUS PLANT TO YOUR OFFICE
Work can be so stressful. Perhaps your project list is packed, or deadlines loom large and you're not sure you can get it all done.  While we can't help with workload, we can help with improving your work space. Not only will a plant offer tranquil beauty to your office, they also bring a breath of fresh air (which could boost your productivity). Between work and home, average Americans spend 90% of their time indoors, where the amount of some pollutants can be two to five times higher than outside. Here are some top picks we know will "work" well at your office to add beauty and cleanse the air.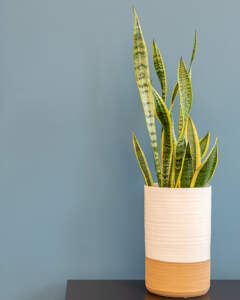 The Snake Plant is #1 on our list. There are many different varieties to choose from, including the popular Whale Fin or the Laurentii. The Snake Plant is incredibly low maintenance, and can thrive in a wide range of light conditions. It easily survives an irregular watering schedule, and excels as an effective air purifier.
The Money Tree could be a beautiful addition to your cubicle. Like the Snake Plant, the Money Tree is known for its ability to survive with minimal care and low light conditions. Many people believe the Money Tree brings good luck and fortune, which is why you'll find it atop desks everywhere.  
The Dracaena is our next suggestion. With its many colorful varieties, the Dracaena conjures up a tropical feel wherever you place it. The Dracaena is truly low maintenance, with high marks for air purification.  
The Aloe Vera is a hardy choice, and thrives with very little care. Of course, its gel has been a used as a skin treatment for thousands of years. So, next time you get a paper cut, apply some to the wound for a speedy recovery.
The Peruvian Apple Cactus brings the feel of the desert to your office. You'll find it to be a low maintenance gem that can grow to impressive heights and even produce flowers. It's a new and notable choice for cacti lovers.  
The Ponytail Palm is actually a succulent that stores water in its trunk. What that means for you is that it is relatively easy care. Its whimsical silhouette adds so much to an office scape.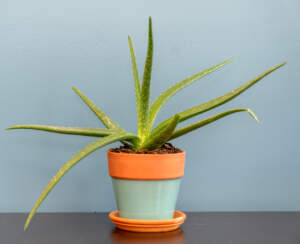 After a challenging meeting, imagine walking back into your work space and pausing just a moment to appreciate the fresh, vital beauty of a plant. We think it's a fabulous way to "dress" your office for success!